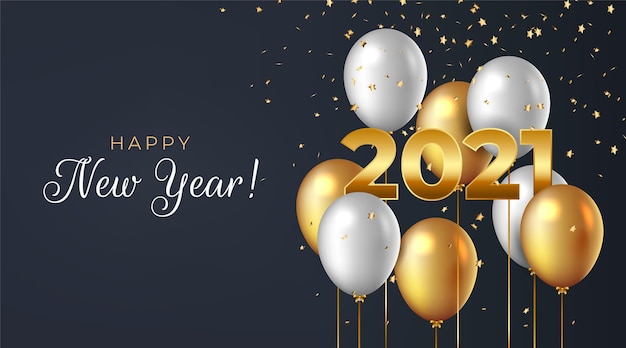 Have you made plans for new year bash yet?
The New Year chimes ringing everywhere and it's time to get moving and implement your party ideas. We are all excited to invite the new hope of new year in few coming days.
You didn't get time to plan a party yet? Want quick and amazing ideas? No worries. If you are still thinking what can be the theme, what games would make party wilder, cheerful, then here are some games, themes, and ideas to make new year party memorable.
Don't forget to make celebration sweet by bringing amazing cakes from 'CrustNCakes'
1. Special Happy New Year Cake
If you are thinking of celebrating New Year Party with your family friends, relatives or loved ones in the joy of New Year's arrival, you can order cake online for new year celebration party
2. Balloon Pop Countdown – Each Balloon has an Activity Inside 
Plan the funny games and put a note inside balloons. Burst it at the time written on it.
3.Large Confetti Balloon
Put small balloons or glitter or candies inside big confetti balloon and make it full of surprises.
4.DIY Bubbly Balloon Decoration
Such decorations are perfect for homes having life-like parties.
5.DIY Clock Balloons
You can get them from a store or even you can make them by yourself.
6.LED bulb necklace party in the dark
Have LED necklaces for everyone and enjoy a party in the dark.
7.Confetti Clock Cookies
Bring the desserts, sweets and snacks with surprises filled inside to make the night get-together more interesting.
8.Gold Stickers Photo Booth
Stick the backgrounds wallpapers on the walls for catchy photos with friends.
9.New Year's Eve Printed Cards Game
Make some little notes, fold them and pick them randomly.
10.New Year's Eve Party Hats
11.New Year's Eve Resolutions Game
Make everyone write what they wish to become in coming new year.
12.Glow-in-the-Dark Ring Toss game
Get radium stickers and tape and get ready to have fun.
13.New Year's Eve Surprise Ball
For midnight bash, you can have your own New Year's Eve Party Ball like this in an outdoor garden.
(hint: there is lots of surprising stuff inside!)
14.Pin the Hands on the Clock
We hope you will have a magnificent time this new year. Like and share our page on FB and twitter.
Comment below your views.